I am selling a really cute pair of Chinese Laundry peep-toe shoes in size 7 1/2: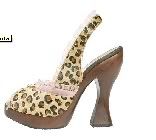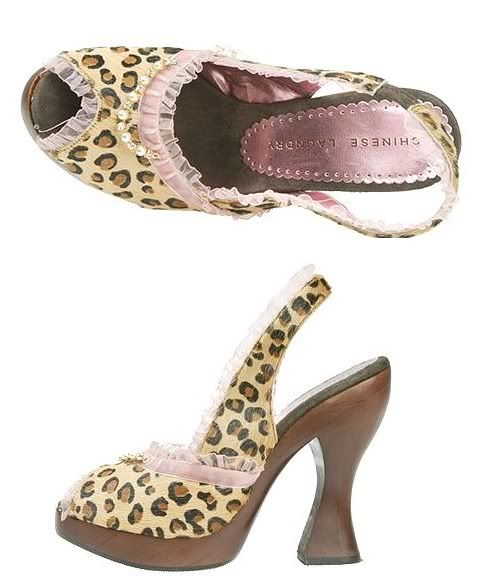 These are a pair of very gently used CHINESE LAUNDRY heels that no longer fit me.(pregnancy changes the size of your feet-what a tragedy!) They are a textured leopard print, which means the leopard parts are actually "fuzzy". They have light pink organza and velvet edging with a string of pearls and rhinestones above the peep-toe. I have only worn them once or twice. The platform and heel are a dark wood, and the heel is curvy, about 4 to 5 inches. What really suprised me about them was that even though the heel was made of wood, they aren't heavy or clunky at all.

I do not accept returns, so please don't bid if you don't wear a 7 1/2. I accept PAYPAL only.

I'm asking for $40.00, plus $10.00 for shipping.(retail for them was around $70.00 at a discount shoe store called DSW) Please feel free to message me here with any questions. If you want to know my ebay feedback, please check out ebay user mrsluckes.